Tisa B.
sent me the following announcement, which any and all photography fans in the New York area should check out, since
Roy DeCarava
, the esteemed photographer, is 87 years old, and as she says, there might not be that many more opportunities to hear him. His photograph "
Graduation (1949
)" is pictured above (from Masters of Photography,
© Roy DeCarava
).
Jenkins Johnson Gallery
presents
An Artist Talk with

Roy DeCarava
Saturday, February 11, 2006 - 3pm
Along with...
Thelma Golden
, Director, Studio Museum in Harlem
Sherry Turner DeCarava
, Art Historian
This in conjunction with the exhibition:
In Time
On view: January 12 - March 11, 2006
Jenkins Johnson Gallery
521 West 26th Street @ 10th Ave
5th Floor
New York, NY 10001
T: 212.629.0707
Hours
Tuesday - Saturday
10:00am - 6:00pm
(You could make it a double bill (via the subway) with the Penn-DeCeus & Co. event listed below!)
***
Also coming up this Saturday: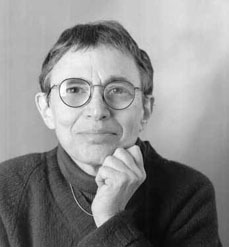 Marilyn Hacker and Reginald Shepherd

reading at
the Stella Adler School of Acting
31 West 27th St., Third Floor
New York City
Saturday, February 11 at 2 PM

***

Bernie at Bejata points out that this is National Black HIV/AIDS Awareness Day.

Only I wasn't aware till a day later!

The official Website, full of information and links, is here. (Thanks, Bernie!)