Lucian Freud,
ArtNewsBlog
In tribute, here are a few of the paintings by
Lucian Freud
(1922-2011) that I either am drawn to or admire, though I must say his work appeals to me, through its idiosyncrasies, truthfulness, energy, near-ugliness, and almost sculptural qualities in terms of the paint on the canvas, and repels me, through those same qualities, in almost equal measures. He was by any measure a significant and original talent, one of
Britain'
s most important painters of all time, and certainly of the 20th century. Freud shares commonalities, with key differences, with peers like
R. B. Kitaj
(1932-2007), especially in his earlier work, and with
Francis Bacon
(1909-1992), in his latter career, and I am fonder of their work than I am of Freud's but I find his portraits, which demonstrate a deep humanity and interest in the human, down to our animality, lure me back to puzzle, study, look--and look away. Also intriguing to me is his trajectory, from what stylistically was closer to Surrealism back towards figurative realist painting, but always with a bit of swerve, distortion, heightening, so that he goes even deeper into the subjects that many painters dare.
Please note there are a few nudes here, some
NSFW
, but I've placed those after the jump.
Boy Smoking, 1950-51 (oil on copper)
Rabbit on a chair, 1944 (oil on canvas)
Reflection With Two Children, 1965 (oil on canvas)






The Painter's Mother II, 1972 (oil on canvas)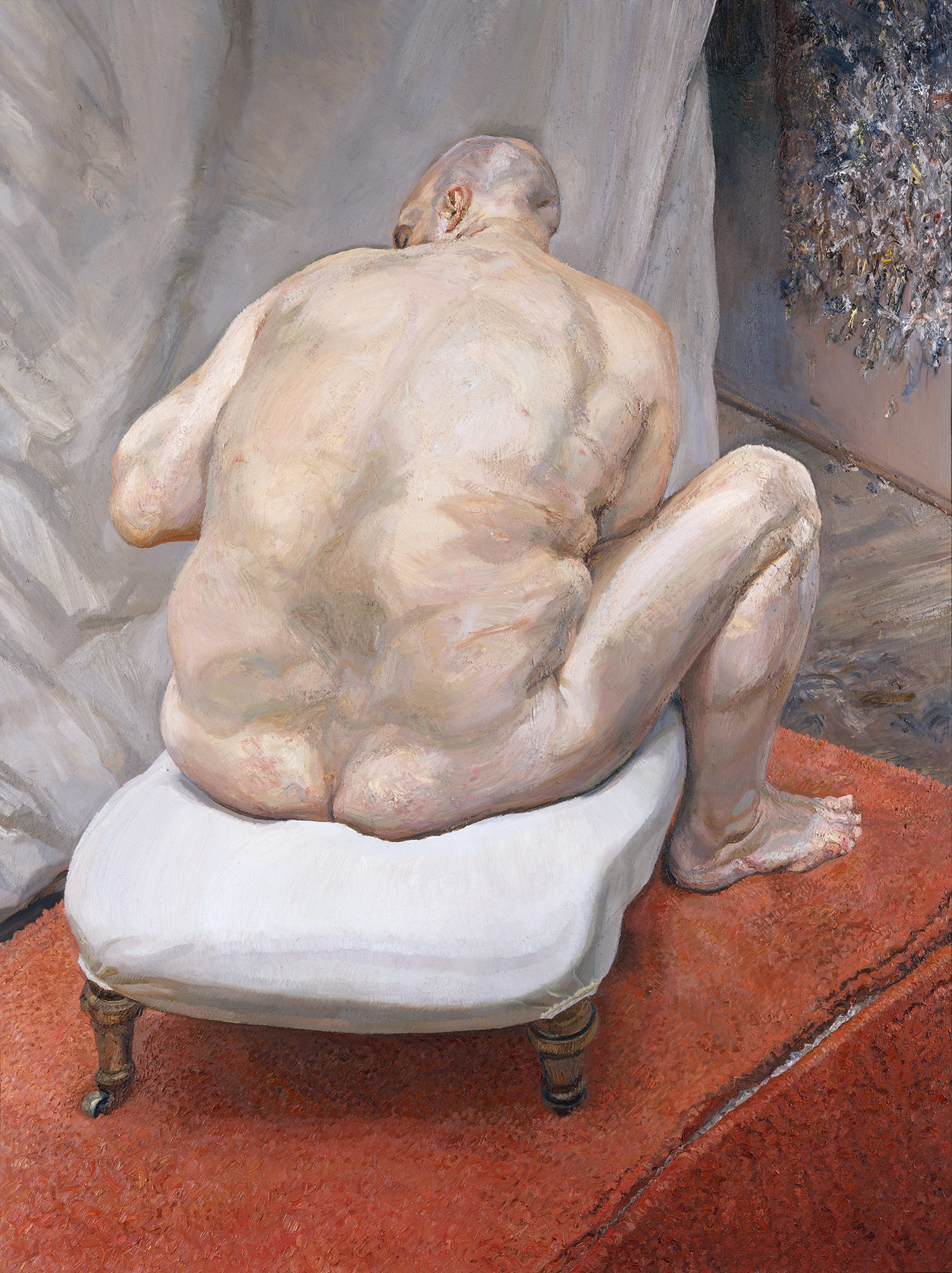 Naked Man, Back View 1991-92 (oil on canvas)
More, including nudes, after the jump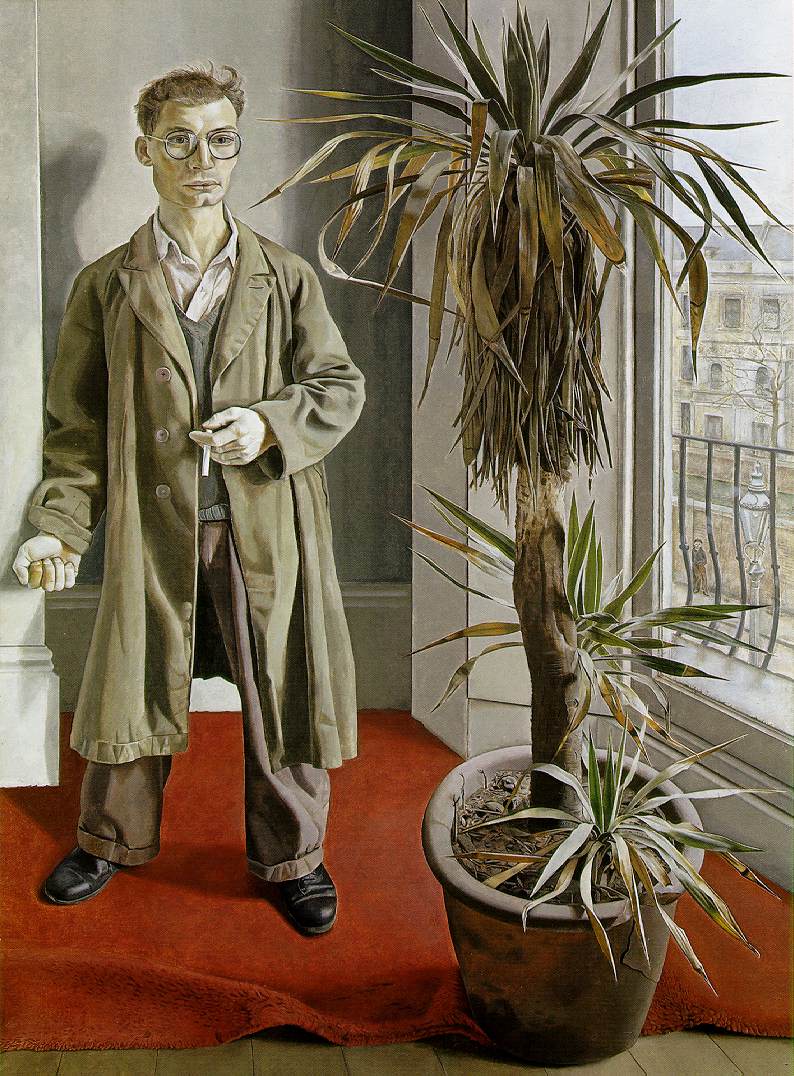 Interior in Paddington, 1951 (oil on canvas)
Annie and Alice, 1975 (oil on canvas)
David and Eli, 2003-4 (oil on canvas)
Benefits supervisor sleeping, 1995 (oil on canvas)
Francis Bacon, 1952 (oil on canvas)
Untitled, 1972 (oil on canvas)
John Deakin, 1964 (oil on canvas)