Day by day we careen ever deeper into what is being called a Recession (a year late, mind you), but feels like a Depression. A steady tide of horrible economic news daily fills our computer monitors, the radio airwaves, and TV screens; millions of people are now out of work, including several people I know, and several more are wondering whether they'll have a job in January; my employer, like many others, has announced retrenchment in the face of the market's collapse, and businesses across industries are suffering and fearful about the future; economic anxiety is a common script on all my graduating undergraduate students' faces; and the hope that so many felt immediately after the election is dissipating as we watch this lamest of lame dodos, George W. Bush (Emperor Katrina, Warrantless Wiretapper, Worst President Ever) blithely blather on about his failed tenure.
Several people in the Congress, including Barney Frank (D-MA), however, are demanding that the President Elect, Barack Obama, take a more active role in addressing the economic crisis. I find these calls ironic because people like Frank--whom I do support--have yet to acknowledge fully how
they
helped create the problems we're facing by enabling Bush's misrule through repeated capitulation over the years, except for on a few key issues, and for not holding him and Cheney responsible for their crimes through impeachment. Based on what we've known for at least three or four years now, Bush and Cheney should have been removed from office by Congress beginning in 2006. They also are showing their continued ignorance of the US Constitution, which is quite clear on
when
Barack Obama will have to address the mess we're all in; like his Democratic predecessor, Franklin Roosevelt, Obama has repeatedly stated that there is only one president until the Electoral College meets and the inauguration occurs, and right now, that is W, the man that was foisted upon us in 2000 and that a bare majority of American voters, who have yet to atone for having done so, kept in office in 2004. On January 21, Barack Obama will not be able to deflect anything on Bush or anyone else, despite the widespread recognition that this current administration has set a standard so abysmal we should hope it will never be equaled again; but up to and even after that point, the Democrats who have controlled Congress since 2006 ought to meditate very seriously about their own complete failure of vision and leadership, their incapacity, except on a few key issues, to Oppose this horrendous president and his wrecking crew. We wouldn't be where we are, I think it's fair to say, if they had.
&&&
Odetta
(Holmes, at left,
New York Folklore
), the revolutionary singer and activist,
passed away on Tuesday
. She was one of the important figures in a generation that made possible many of the changes in society, political, social, cultural, that we take for granted today. The civil rights movement, and related struggles for equality for all people, are battles Odetta directly and dynamically took part in through her songs and writings. It's probably fair to say that her soulful presence, voice and art constituted vital contributions to the soundtrack and living text of these battles. Her gifts, however, were aesthetic as well: she also helped to blaze the paths in which a wide array of musicians, and indeed a school of music, folk, flourished, from the late 1950s to the early 1970s. It's easy to overlook the significance of someone who isn't at the center of contemporary popularity, but Bob Dylan, Joan Baez, and many others have acknowledged their debt to Odetta, to her courage, her grace, her art, and it's a debt, or better, an example, that continues and endures, along with the multiple battles we still face every day.
Here's a YouTube video of her singing "The House of the Rising Son" just last year, on Governor's Island:
&&&
It's a rare day when I find something online before Reggie H. and send it his way, but today I sent him. and Bernie a link to
this

New York Times

article on

67 Orange Street
, a new
Harlem
speakeasy on
Frederick Douglass Boulevard
. I haven't been there yet, but I'm looking forward to checking it out. I also love these kinds of stories, not simply because they document the vibrancy of our culture and the links that exist across history's gulfs, but also because they offer a glimpse of the past that is far richer and more interesting than anything we are likely to see on a TV or movie screen anytime soon.
From the article:
"I saw the parallel between Five Points, written off as a slum, and Harlem," said Mr. Williams, who moved to the United States from St. Vincent when he was 6 years old. Five Points was the first free black settlement in New York City, but the influx of Irish immigrants soon made it a mixed-race area. Likewise, as Harlem has gentrified it has become increasingly diverse (for better or worse). The gentrification has brought a demand for more upscale places to eat, like 67 Orange and Society Coffee.

The swirl of multicultural music and dance at Almack's and other clubs in Five Points had a profound influence in the direction of American arts. The dance halls of Five Points were considered the predecessors to Harlem's famous "black and tan cabarets" of the 1920s. Dance competitions between native-born whites, Irish immigrants and blacks inspired a cross-fertilization of styles. Tap dancing was born in the interaction between the blacks' shuffle and Irish jig.
&&&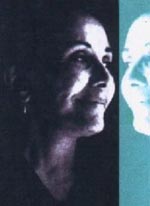 Word came today via the CC list that
Dr. Pinkie Gordon Lane
(1923-2008), the former poet laureate of Louisiana and a longtime professor at
Southern University
in
Baton Rouge
, had passed away. When I read the news, I thought back to the
first

Furious Flower Conference
, staged by
Dr. Joanne Gabbin
in 1994 at
James Madison University
. Not only did I get to hear
Gwendolyn Brooks
read (with
Rita Dove
!) for the first time at that event, but I finally was able to see and meet a number of important Black Southern poets, like Dr. Lane,
Alvin Aubert, Tom Dent
, and
Gerald Barrax
, whose work I'd been familiar with through my job at the time, but who were not and perhaps still are not as much discussed as some of their contemporaries writing in other parts of the country. What a revelation that was, and how gracious Lane and the other poets were! She was also a pioneer: in 1967 she became the first black woman to receive a Ph.D. from
Louisiana State University
. While teaching at Southern, from which she retired in 1986, she published 8 books including 5 poetry collections, beginning with
Wind Thoughts
in 1972; her last published collection was
Elegy for Etheridge
(2000). The words, thankfully, are still with us.
You can read an interview with Pinkie Gordon Lane
here.